At Rubino Estates, our Italian heritage and tradition honors the second property owner, Ernest Ferrario, and the rich history of Italian immigrants in the Livermore Valley. Ernest Ferrario was an Italian immigrant who moved to California to work on the railroads in San Rafael. Accustomed to the delicious wines in Italy, Ferrario decided to break into the wine business and purchase the Ruby Hill Property from John Crellin in 1921. Ferrario developed the land into a magnificent vineyard and established an admirable reputation as a Winemaker. Today, we carry on his legacy in our commitment to producing wines of distinction from Italian varietals. Wines like our Primitivo, Riserva Sangiovese, and Night Owl Barbera are delicious wines made in California, inspired by Italian fine wines.
Saturday is National Pasta Day, and we can't wait to dig into a big bowl of gnocchi. Here is a round-up of some of our favorite Italian restaurants in the Tri-Valley offering dining and take-out options so you can celebrate National Pasta Day, too. Come in for an afternoon tasting at Rubino and then head out for a lovely dinner to pair with your favorite Rubino Estates wine!
Celebrate National Pasta Day at These Tri-Valley Favorites
Incontro is the perfect place to gather with family and friends. The inspiration for the name came from their desire to create a place to encounter diverse cuisines from all of Italy's regions.
Located in the heart of downtown Pleasanton, Barone's Restaurant offers seasonal menus and innovative cuisine.
Bringing together their Argentinian roots, Italian heritage, and Northern California location, Brava Garden Eatery features a selection of fresh-made pasta and locally-sourced ingredients.
Chef and co-owner Bilarddi Carteli was trained in Italy and prepares their daily off-the-menu classic Italian specials using only the freshest ingredients.
Classic Italian fare in a fun and friendly environment. It's the perfect place to gather with family and friends.
Located in scenic downtown Pleasanton, Pastas Trattoria has the best views of downtown. Enjoy one of the delicious flatbreads or specialty entrees.
Staying in this weekend? Tag us on social @rubinoestates and let us know what pasta you made and which Rubino wine you're enjoying with it!
It's October, and that means soup season is upon us! After the rush of harvest, it's nice to have easy meals on hand so that the weekends really feel like a weekend. We like to make a double batch to have plenty of leftovers to enjoy as lunch for the week or to freeze for another rainy day.
Corn Chowder is one of our favorites. Take some of the last Brentwood Sweet Corn of the season, add potatoes, and maybe a little bacon, and you're all set. What we love about this recipe is that you also make your own corn stock for the soup! We were surprised by the depth of flavor the corn stock added. Add a little cream at the end for a little richness and enjoy with a glass of the 2016 Rubino Estates Riserva Chardonnay. It's rich, smooth texture and pleasant acidity make it a perfect wine for your favorite fall soups!
Basic Corn Chowder via New York Times Cooking

Ingredients
4 to 6 ears of corn
1 tablespoon butter or neutral oil, like canola or grapeseed
1 medium onion, chopped
2 medium potatoes, peeled and diced
Salt and freshly ground black pepper
2 tomatoes, cored, seeded and chopped (optional)
1 cup whole or low-fat milk
½ cup chopped parsley (optional)
Directions
Shuck corn, and use a paring knife to strip kernels into a bowl. Put cobs in a pot with 4 cups water; bring to a boil, cover and simmer while you continue.
Put butter or oil in a saucepan, and turn heat to medium-high. When butter melts or oil is hot, add onion and potatoes, along with a sprinkling of salt and pepper. Cook, stirring occasionally, until onion softens, about 5 minutes; add tomatoes and cook, stirring, for another minute or two.
After corncobs have cooked at least 10 minutes, strain liquid into onion-potato mixture; bring to a boil, then lower heat to a simmer. When potatoes are tender, add corn kernels and milk, and heat through. Taste, and adjust seasonings. Garnish with the parsley, and serve.
Enjoy complimentary shipping on 6 or more bottles!
It is Magnum Month at Rubino Estates, and we could not be more excited about the offerings we have for you. We tend to get many questions about the benefits of larger formats versus regular 750-milliliter wine bottles, so we thought we would share some helpful information about magnums.
They are Rare
Most wineries bottle a limited quantity of magnums, and they are often reserved for showcasing outstanding vintages, for marking a winery's anniversary, or for donating to charity auctions and events.
Higher Quality Wine
The aging of wine is accelerated when exposed to oxygen, also known as oxidation. There is a small amount of oxygen trapped inside every wine bottle, and a larger wine bottle has less oxygen relative to the volume of wine. This means that the wine oxidizes more slowly. Slower oxidation often translates into better maturation and higher quality wine.
Better Aging Potential
If you want to put a bottle away for a grand occasion many years in the future, a magnum is a great option. Slower oxidation means that the magnum will reach its peak long after 750-milliliter bottles have reached their prime.
Resistance to Temperature Fluctuations
The larger volume of liquid in a magnum takes longer to warm or cool and is, therefore, more resistant to potentially damaging temperature fluctuations.
They're Impressive
There is nothing like bringing out a magnum at a celebration. Whether it is a wedding or an anniversary party, they are an impressive sight to see.
Did you know we also have a Magnum Club? When you join the Magnum Club, you will receive two magnums each quarter, curated by our winemaker. You also have access to one complimentary Portfolio Tasting per year for up to 4 guests. You can sign up here!
It's finally football season! September is almost over and we may not be going to games, this fall, why not throw a nice socially-distant football party at home? Many associate football games with beer, but we think wine is a great option for all of your favorite football snacks. Below, we're sharing a few recipes and wine pairings for you to enjoy during the next big game. Let us know which one is your favorite!
Football Snacks and Rubino Estates Wine Pairings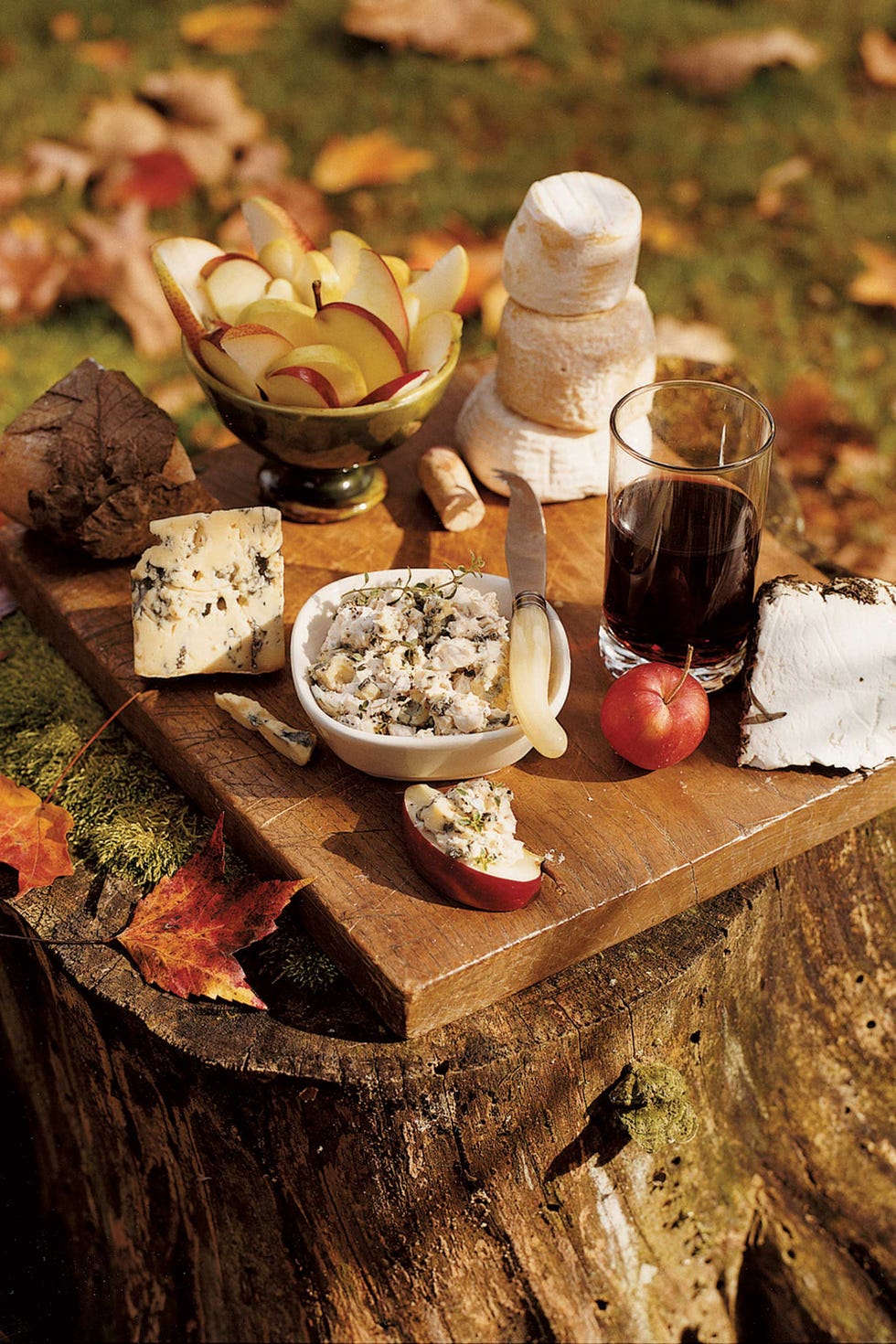 Tag us on social @rubinoestateswines with your favorite combinations!
September and October are often overlooked as ideal times to visit wine country, but we think the fall is one of the best seasons in California. The mornings are lovely and cold, and the daytime temperatures are still warm enough for poolside hangouts. With so many of us staying closer to home during 2020, it's the perfect opportunity to explore what's going on in your back yard.
When was the last time you spent time diving into the treasures of the Livermore Valley? It can be easy to overlook what is immediately around us. Still, when we take time to be intentional about exploring our home towns, we can discover or rediscover so many lovely things. Better yet, we have the opportunity to support our local community!
The Livermore Valley is home to world-class wineries and wines, fantastic restaurants, beautiful parks and trails, and great shopping. We hope this sample weekend itinerary helps you plan your next staycation in the valley!

Rest easy at The Rose Hotel. Ranked among the Bay Area's top hotels, this luxurious boutique hotel is located in Pleasanton's downtown historic district with easy access to restaurants, shops, and wineries.
Saturday Morning: Fuel up with a delicious breakfast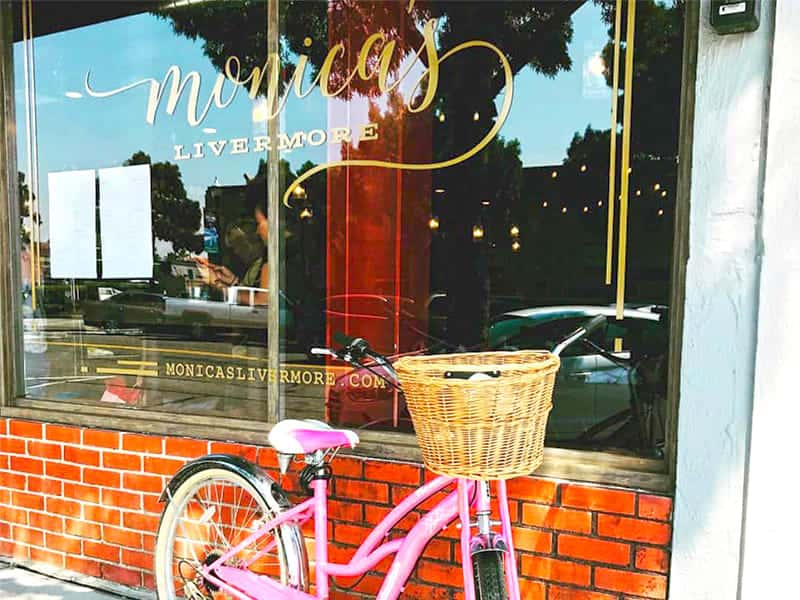 You could stay in at The Rose Hotel for your complimentary continental breakfast, or you could head out to Monica's Livermore. Set in the historical building of one of Livermore's original winery's, Monica's Livermore has a delicious farm-to-table breakfast dishes. The french toast is not to be missed!
Hit the trails
Livermore Valley is abundant with open space. Beautiful trails will take you through picturesque Sycamore groves, or you might stumble upon expansive views of rolling hills lined with vineyards. Get out early and feel the cool breezes that gently blow the fog out of the valley. This park is one of our favorites.
Saturday Afternoon: Enjoy a wine tasting at Rubino Estates
Come in for a seated tasting in our outdoor courtyard! Relax in the shade with one of our tasting flight options. We also have a fully stocked deli featuring items that are perfect pairings for your wine tasting. You may also purchase wines by the glass or by the bottle while you savor the afternoon. Buy an extra bottle of your favorite wine to take to dinner! (Don't forget to
email us
to make your reservation ahead of time. Reservations are available for 11:00 am, 1:30 pm, and 3:30 pm.)

Saturday Night: End the evening with a lovely dinner at Incontro Ristorante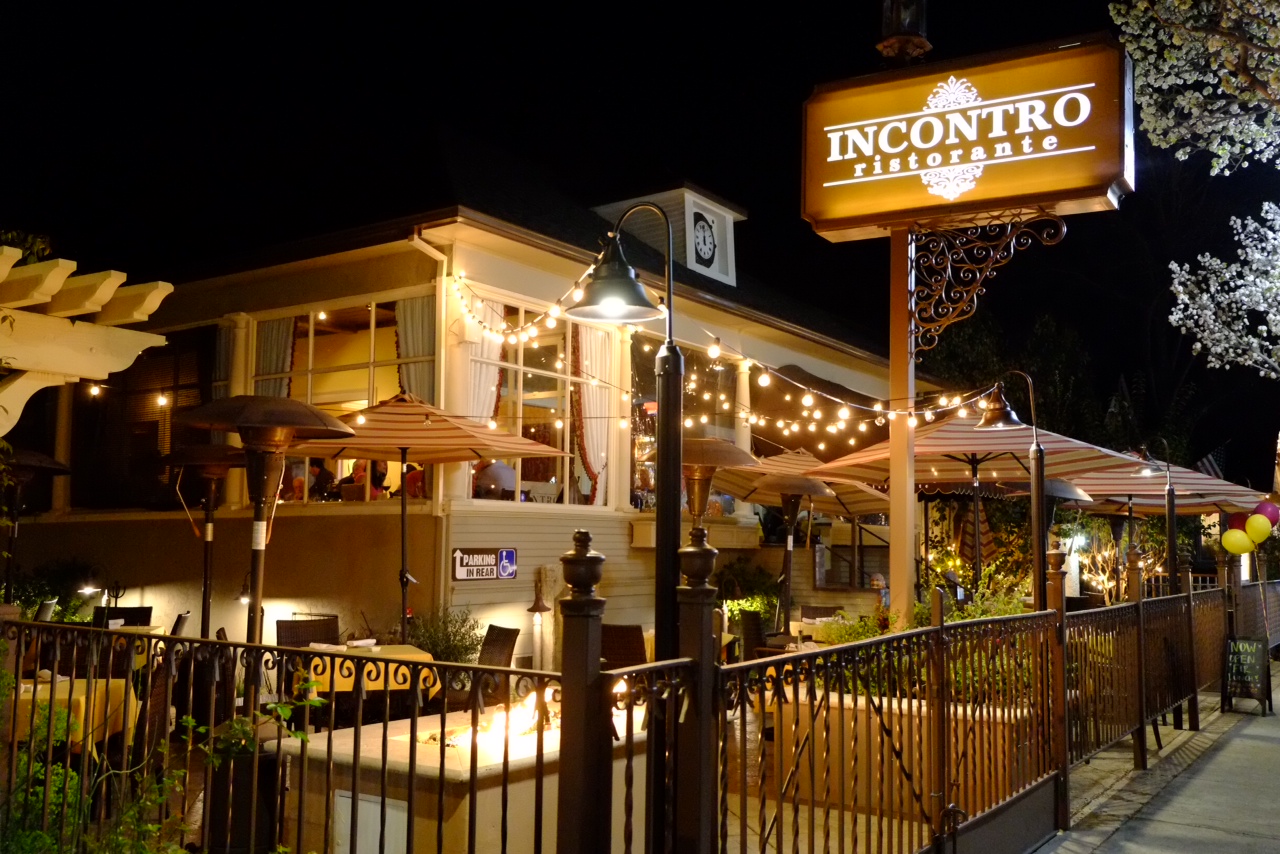 Discover a little bit of Italy in downtown Danville. Incontro's menu features a fantastic selection of Italian-inspired dishes that will pair perfectly with your favorite Rubino Estates wine. Freshly-made pasta, local and seasonal vegetables, and house-made desserts - you can't go wrong!
Sunday Morning: Prepare to return home
Wake up refreshed at The Rose Hotel and take in one more coffee before you head back home.
We hope you discover something new and exciting during your staycation in Livermore Valley. There's so much more to see and do! You can check out Visit Tri-Valley for even more suggestions.
Last week, our winemaker, Jesse Plautz, took us on a tour of the vineyard to show us his process for sampling grapes. As of this week, all of our Sauvignon Blanc is in the winery fermenting away! We also brought in Sangiovese but will continue to monitor the other red grapes to determine the best time to harvest them. One of the benefits of the strange skies is that it protects the grapes from too much sun which might cause the grapes to ripen too quickly. Slow and steady wins the race when it comes to developing ideal physiological ripeness. We hope you enjoy this visual diary of a day at the winery!
September is here, and so is harvest! We've already picked most of our white grapes that will become your favorite white wines like the Riserva and Landmark Chardonnays. As you can see in the photo above, most of the time, grapes are picked in the very early morning when the vines are resting and the grapes have relaxed and restored themselves from the heat of the day. This helps make sure that the grapes are plump and fresh when they arrive at the winery for processing.
In this week's video, Jesse shares with us what effect, if any, the heat spike and surprise rain had on the grapes and vines. He also breaks down his process for sampling, which helps guide the decisions for when to pick to ensure optimum ripeness for the wines we craft from our estate.
Have any other harvest questions? Send us an email at info@rubinoestateswinery.com and we'll have Jesse answer them for you!
Keeping Up In The Vineyard - Collecting Samples from Ruby Hill & Rubino Estates on Vimeo.
It's National Red Wine Day and we feel like this particular wine holiday is our favorite. At Rubino Estates, we are known for our Italian inspired red wine blends and as we head into fall, a glass of red wine around the fire pit is the perfect way to wind down after a long day.
Here are a few of our favorite red wines for National Red Wine Day.
Our Favorite Red Wines for National Wine Day
Flavors and aromas of red fruit with overtones of strawberry jam and black currant preserves. Our 2016 Night Owl Barbera has a very full body that is balanced by the characteristic acidity of the wine. A long finish with a hint of oak, creme de cassis, and mixed berry jam. Pair it with richer, high acid or fatty dishes like roast duck, tomato-based dishes like spaghetti with Italian sausage, Osso Bucco, pizza and hamburgers.
Flavors and aromas of chocolate, red fruit, plum, and fig are all present within the complex aroma. The flavors really emerge on the palate, joined by a big mouthfeel, smooth tannins, and a melange of spices. Ripe red fruit joins the other flavors as the wine continues to open. A couple of plates to try with this wine: spaghetti with meat sauce and baked rigatoni with eggplant and sausage.
On the nose, you will find an intense combination of fruit and spice. The flavors are reminiscent
of cherry pie, rhubarb, and clove. Firm acidity delivers intense red fruit and results in a long, lingering finish. Enjoy with baby back ribs, burgers with blue cheese and grilled onions, roasted tomato spaghetti, and deep-dish pizza.
We hope you raise a glass of your favorite Rubino Estates red wine today. Tag us on social @rubinoestates and celebrate with us!

We think of wine as one of life's luxuries that brings our friends and loved ones together, excites the senses, and elevates the ordinary day. We all have our favorite wines for regular everyday drinking, but sometimes we have bottles we reserve for those special occasions. The Rubino Estates Library Club is a wonderful addition to your wine club membership that will start you on your path to building your wine cellar.
The idea of moving from wine enthusiast to wine collector might sound intimidating, but we want to offer some suggestions on how you can start to build a collection of wine at home for you to enjoy in the future. What makes wine collection exciting is that there is the potential of your wines to gain in value, it's also a fun way to collect memories and give gifts. We have friends gift new parents with a nice bottle of wine from their children's birth year for them to open when they turn 21 or get married. You can be the hostess with the most-ess when you offer a vertical tasting at your holiday dinner. The opportunities to enjoy your collection are endless.
Here are a few tips on how to start building a collection of your own.
Set a budget. Decide how much you can dedicate to building your collection. You can start building with just a few hundred or a few thousand. Deciding on your budget ahead of time will help you determine your approach to collecting.
Create a system for storage. Pick a system for storing your wine safely. To maintain the integrity of your wine, it's essential to keep it as stable as possible, particularly when it comes to temperature. When wine gets too hot or experiences too many changes in temperature, it degrades the wine and shortens its life. If you are unable to create a cellar in your home, start with a wine cooler with temperature controls for both white wine and red wine.
Keep inventory. If you plan on collecting expensive wine, you'll want to make sure you have an accurate record of your wines for insurance purposes. It's also helpful to use a tracking system that has vintage notes and a vintage chart, so you know the ideal time to drink or hold your wine.
Buy what you like. The best wine to collect is the wine you enjoy. Your collection should reflect your tastes! Look to the wines you enjoy drinking now, and ask your favorite wineries if they have library wines for sale.
Now you're on your way to becoming a collector! As a Rubino Estates Wine Club Member, you have the opportunity to add the Library Club. The Library Club offers you two additional allotments per year of wines specially curated by the winemaker. You'll also enjoy the added benefit of a complimentary Portfolio Tasting experience for up to 4 guests! Learn how you can become a member today! If you'd like to add the Library Club, call the winery at (925) 484-1699 to begin.
We're excited to announce our new club member referral program!
We believe that wine is meant to be shared with those you love, so we created a unique offering for you to share more of what you love about being a club member at Rubino Estates Winery.
Starting August 10, 2020, you have the opportunity to earn 500 Bonus Grape Rewards Loyalty Points for each new friend that joins the club. There are no limits on how many people you can refer - just make sure that your friend mentions your name to the wine ambassador when they sign up. Both you and your friend will receive 500 Bonus Grape Rewards Loyalty Points, which will be deposited into your account within 7 days.
*We kindly ask that new club members be in good standing and receive at least one club shipment; otherwise, bonus points may be deducted from your account.
If you are not yet a club member at Rubino Estates, you can learn more about our club options here. Those interested in joining the club can join at the tasting room 7 days a week from 11:00am-5:30pm or may call the winery directly at 925-484-1699.